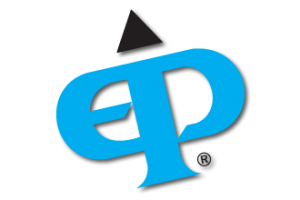 Epic Products International is an engineering and manufacturing company committed to developing printing press accessory equipment that enhances the quality, productivity, and efficiency of the printing process. Our coating and dampening products are designed to improve the performance of sheet-fed, digital and web offset printing presses. Epic's technological breakthroughs in these areas have helped to advance the art of printing.
We operate a production facility in Cedar Hill, Texas, where our production team produces 80-90% of the components that go into our machines. Our assembly and quality assurance team work hand-in-hand to assure that the specifications are exactly carried out. We are proud to say, that our products are designed and manufactured in the USA.
Our markets include national and international customers in the commercial printing, packaging, metal decorating, and converting industries. Our team of engineers, installers, and service technicians span the globe supporting our customers and their printing operations.
Web Inkjet Coaters
The Epic WebCoat provides in-line UV or aqueous coating for the inkjet web presses. By adding a coating to the printed surface, the appearance is enhanced and durability and performance is improved.
Delta Dampening System
Retrofit your offset press' dampening system, maximize quality and productivity – minimize waste, reduce press downtime and save hours of product inspection.
Metal Decorating
With the high cost of tin plate and the demand for flawless print, metal decorators strive to control waste and quality. By retrofitting your metal press with Epic's Delta Dampening System, you will achieve virtually defect-free printing – reducing press downtime and saving hours of product inspection.
Digital Coaters
The Epic CT-660 and CT-660XD are the most versatile digital coaters on the market. These coaters support a broad range of coatings and can spot, flood, or security coat.
Offset Coaters
Turn a print station into a coat station, upgrade a tower coater to anilox metering. Add a coating station to your offset press, Epic's CoatTech system offers precision and versatility, applying a consistent coating thickness and supporting a broad range of substrates and finishes.
Precision Liquid Applicator
Epic's Precision Liquid Applicator (PLA) for web presses delivers a consistent coating thickness regardless of speed, without slinging or spattering. The PLA is designed to be used with aqueous, solvent based, catalytic, electron beam, UV or carbonless coatings. The coating accuracy the PLA system offers is guaranteed to save your web operation time, money and materials.
HISTORY
Founded in 1977, Epic has a rich heritage of technological advancements in the printing industry. Epic began by developing and commercializing the first dampening system that virtually eliminates printing defects or "hickeys". In doing so, the quality and efficiency of offset printing presses were greatly improved. The Epic Delta Dampening System was so advanced that, still today every major press manufacturer incorporates a dampening system based on Epic's technology.
Epic is also credited for significant innovations in offset and digital coating technologies. Epic was the first company to retrofit an offset printing press with a coater, as well as the first-in-line coater with a sheetfed toner machine and an inkjet web press.
Since its inception, Epic has worked to develop and commercialize products that improve the printing process.
Our Guarantee
Epic has an unwavering commitment to quality and service. All of our equipment is backed by solid performance guarantees. We pride ourselves on our reputation of producing technologically advanced equipment that meets or exceeds our customers' expectations.
Support
Our reputation was built on and continues to depend on keeping our customer's press lines operating at top levels of quality and production.