Upgrade a Metal Decorating Press with Epic Delta Dampening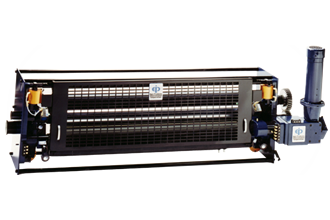 With the high cost of tin plate and the demand for flawless print, metal decorators strive to control waste and quality. By retrofitting a metal press with Epic's Delta Dampening System, virtually defect-free printing can be achieved – minimizing waste, reducing press down time and saving hours of product inspection.
How much can Epic Delta Dampening System save you?
The improved print quality, combined with the efficiencies gained in productivity, result in a rapid return-on-investment.
Hickey-free printing – guaranteed
Faster make readies, 30% fewer sheets
Reduce waste – virtually no press stops to remove hickeys
Gain precise control over ink/water balance
Smoother, denser solids
Reduced ghosting and streaking
Sharper half-tones with less dot gain
Print sharper images and cleaner reverses
Tighter screens without plugging
Excellent color control and consistency
Dampening form roller is separate from the inking system, allowing for the retention of all ink form rollers
The Epic Delta Dampening System is uniquely engineered for each metal decorating press. We have installed systems worldwide on all makes and models of presses including:
Crabtree Marquess
HOE
KBA Metalstar
Primex
Mailander
MAN
Toyo Seikan
How it Works
The unique Delta design utilizes helical gears and positive roller settings to drive the dampening form roller at a slower surface speed than the plate cylinder. The differential motion, called the "Delta Effect" wipes away the foreign particles that cause hickeys, while continuously allowing a fresh charge of ink to the plate.