Gain Precise Control when Coating on a Converting Line
The Epic Precision Liquid Applicator (PLA) is a contact roll moisturizing system that uses hydrophilic chrome roll technology for moisture addition, moisture profiling and curl control at high production speeds for paper making and converting applications.
The PLA also provides reliable and cost-efficient accuracy in the application of aqueous, solvent based, catalytic, electron beam, UV or carbonless coatings. It is designed to be used in a wide range of coating functions, including single or simultaneous double-sided coating.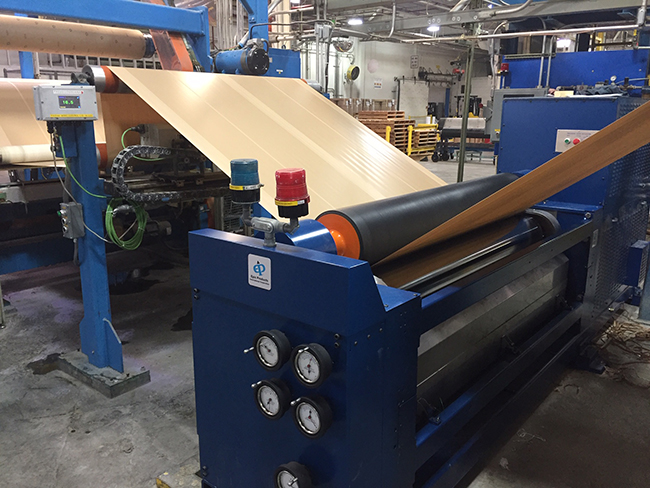 PLA
Hydrophilic chrome roll technology for contact moisturizing
Designed for moisture addition, moisture profiling, curl control, surface coating, controlled penetration coating for paper manufacturing and converting
Maintains a constant and accurate lay down at roll speeds of 5000 fpm
Safe and simple to operate
Fast and easy single operator control
Roll-to-roll pressures and skewing measured by dial indicator and adjusted via hand-wheels with internal scales
Requires no viscosity adjustment for speed changes
Reduces production waste
Less coating needed to deliver pin hole and pattern free coating
Cost effective
Precise
No slinging or spattering
Single or simultaneous double sided application
Delivers a constant film thickness at any web speed
Supports wide range of coatings including: aqueous,
solvent based, catalytic, electron beam, UV or carbonless
Transfers liquid films from 3 to 15 microns thick
3 Mode Functions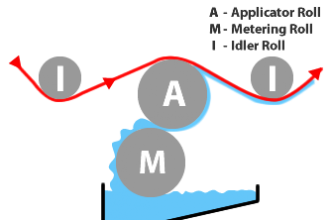 Ideally suited for controlling web curl under demanding paper and broad processing conditions
Decurls the web through the controlled penetration of water into the sheet
Close tolerance addition of moisture relaxes the sheet, eliminating curl
Creates a consistently flat surface
Drives moisture into the sheet fibers producing virtually no surface moisture
Accurately and reliably applies moisture to virtually
any paper or board, at full production speeds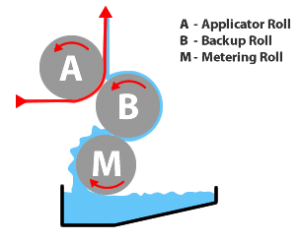 Provides accurate and dependable single sided coating
Allows close regulation of material application, with constant coat weight regardless of speed
Able to run varying web widths without edge buildup
Designed for web following and automatic startup and shutdown
Supports both forward and reverse roll coatings
Installed with a horizontal web path arrangement
Simultaneously applies the same or different coatings
to both sides of the web
Costs less and takes up less space than installing two
separate coaters
Installed with a horizontal web path arrangement
Simultaneously applies the same or different coatings to both sides of the web
Costs less and takes up less space than installing two separate coaters